On May 26, Doctor York Yee Chan, Fiji's Consul General in Shanghai and Director of Trade in China, paid a visit to CATAS and the two sides held an informal discussion on strengthening agricultural science and technology cooperation. Xie Jianghui, Vice President of the CATAS, attended the meeting which was chaired by Liu Kui, Director of the International Cooperation Division.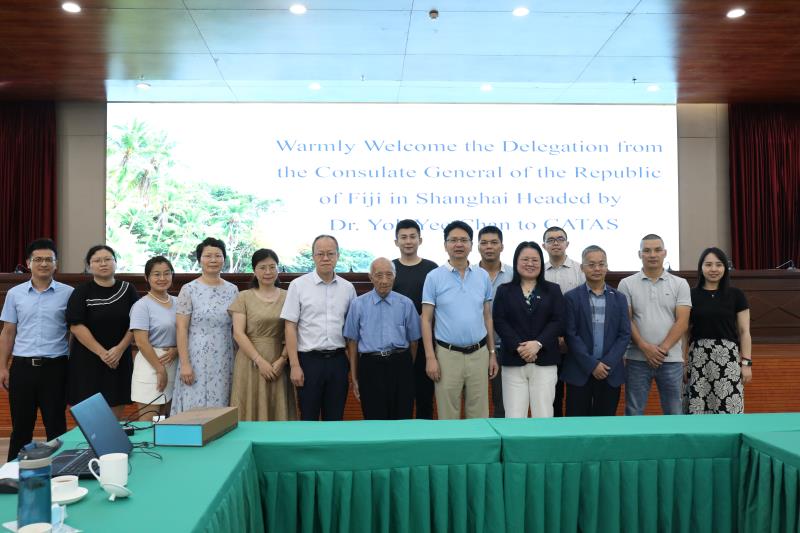 Group photo after meeting
Vice President Xie Jianghui welcomed the visit of the Consul General and introduced the scientific research of the CATAS and the cooperation foundation of Fiji. He pointed out that the CATAS and Fiji have a good foundation for cooperation in tropical agricultural science and technology cooperation. Hainan and Fiji have high similarities in climate and environment. There is great potential for tropical agricultural cooperation, and the future cooperation is promising.
Consul General York Yee Chan thanked the CATAS for its warm reception, introduced Fiji's agricultural development and trade, proposed cooperation in efficient planting and intensive processing of tropical agriculture, and strengthened exchanges and cooperation between CATAS and education institutions in Fiji and South Taiwan.
Director Liu Kui introduced the international cooperation of the Chinese Academy of Thermal Sciences, proposed the plan to build a China Asia Pacific Tropical Agricultural Science and Technology Cooperation Network, and invited relevant science and education institutions in Fiji to actively participate. Consul General York Yee Chan expressed support for this.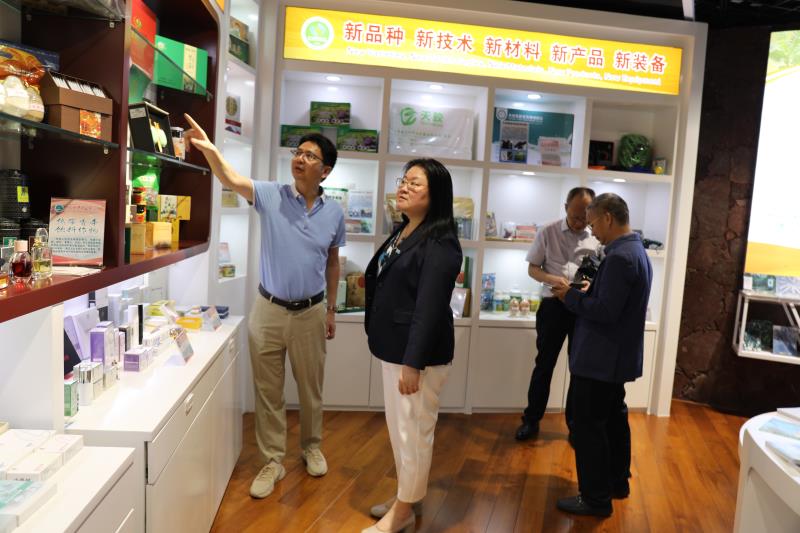 Visit the Exhibition Hall of Chinese Academy of Tropical Agricultural Sciences