Recently, the whole-tree generating agarwood technology developed by the team of Prof. Haofu Dai of the Tropical Bioscience and Biotechnology Research Institute was exported to Cambodia successfully. TBBRI will receive a technical service payment at RMB 600, 000 from two local companies and will help them to generate agarwood from 20, 000 Aquilaria trees grown there. At present, the first down payment of 325, 000 RMB has already been made.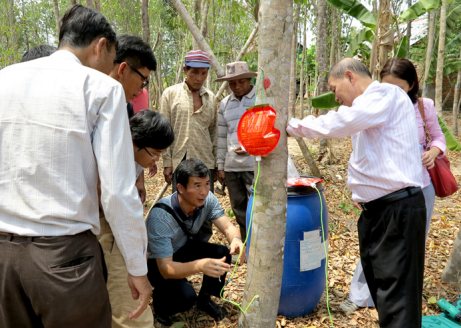 This is an important and positive measure of TBBRI to serve the national strategy of "Belt and Road", to participate in international market competition actively, and to promote tropical agriculture "Going abroad". According to the signed agreement requirements, TBBRI and Cambodia side will organize experts together to carry out strategic research and consulting services on agarwood demonstration garden development, infrastructure construction, etc. Both sides agree to do research and develop agarwood series products before marketing activities in Cambodia to promote the extension of industry chain of agarwood for forming a characteristic industry based on agarwood.

The agarwood formation mechanism of the whole-tree generating agarwood technology is based on the adversity response of the Aquilaria tree and stress-microorganism transformation. According to this mechanism, an agarwood inoculant was designed, which can promote the formation of agarwood after being injected into Aquilaria trees. The operation of this method is quick and easy. In recent two years, regional test and application promotion were made in Hainan (many cities and counties), Guangdong, Guangxi provinces and some Southeast Asian countries i.e., Thailand, Laos, Cambodia, etc.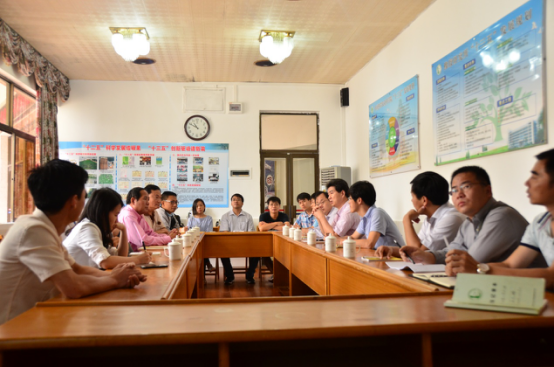 According to Yongzhuang Wang, Deputy Director of Technology Transfer division of the institute, TBBRI has appointed researchers to Kampot and Sihanouk provinces in Cambodia for whole-tree generating agarwood technology trial and demonstration. After one year test, good results has been achieved and commercialization of the technology has obtained the Cambodia companies approval.

The next step, TBBRI will further extend the whole-tree generating agarwood technology to Thailand, Laos, Malaysia and other Southeast Asian countries or regions by taking Cambodia as a center for gaining experiences during the test of promotion process and improving the agarwood generating technology constantly.