On April 26th, 2016 Professor Li Kaimian, director of TBBRI signed an strategic cooperation agreement with Laos Agarwood Technology Development Company and Malaysian Global Rainforest Resources Corp. Ltd to jointly promote the development of agarwood industry in the region as an activity of implementing the " Belt and Road"initiative.
According to the agreement, TBBRI, backed at its strong technical capability, will provide the two companies with such supportive services as agarwood technology consulting, guidance, training and other services. The three sides will jointly organize experts offer consultancy services on Laos and Malaysia local agarwood demonstration park development, and construction of argarwood development base, carry out joint research and development of agarwood products, create agarwood technology brands, to promote the extension of agarwood industry chain, the formation of characteristic agarwood-based industry with the aim of service for local economic development.

It is reported that the whole-tree generating agarwood technology developed by the team of Prof. Haofu Dai, the agarwood formation mechanism of the whole-tree generating agarwood technology is an adversity response and stress-microorganism transformation. According to this mechanism, an agarwood inoculant was designed, which can promote the formation of agarwood after being injected into Aquilaria trees. The application of this method is quick and easy. In recent two years, regional test and application promotion were made in Southeast Asian countries, e.g., Thailand, Laos, Cambodia and other regions as well. The technology shocked the local entrepreneurs who then came to learn the technology one after another. In fact during March this year, TBBRI has just signed a contract with two Cambodia companies for technical support to inoculate 20 000 Aquilaria trees for agarwood formation at the service of charge of RMB 600 000.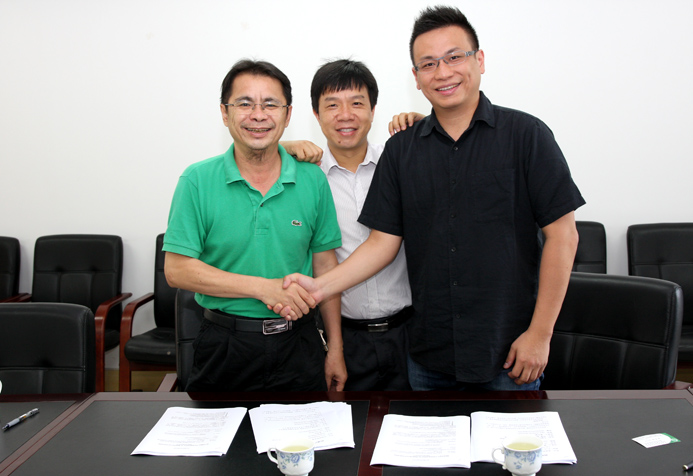 hkjhkjhjkhkjkjh