At the invitation of TBBRI's Tropical Fiber Crops Research Group, Professor Simpson June at the Institute of Mexico CINVESTAV visited TBBRI for academic exchange and cooperation development during September 2016.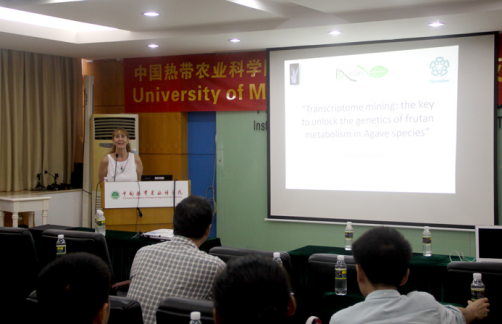 Report the scene
During her visit, Prof. Simpson June made three academic presentations on the latest development in agave Starch metabolism, Fructan metabolism and Gonidialess A / Zuotin Gene function validation, and had good discussions with the scientists of the Tropical Fiber Crops Research Group on sisal biotechnology. The two sides reached an agreement for common application for international cooperation projects.

Professor Simpson June focuses her researches on agave developmental biology and agave germplasm conservation and breeding, who has published 73 papers, advised 15 doctoral candidates, 12 master candidates, and 29 undergraduates, of whom 2 Doctoral candidates won the Best Agricultural Biology Doctoral Dissertation Award (2003 and 2010). Professor Simpson June won the Mexico National Food Prize in 1987.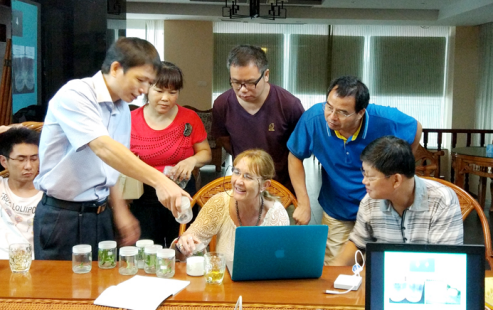 On-site research