To practice the Belt and Road Initiative and to accelerate the pragmatic cooperation with the Federated States of Micronesia (FSM) in tropical and high-efficiency agriculture such as the coconut industry, CATAS sent experts to the FSM for conducting a 25-day in the field training course on coconut disease prevention and control technology according to the arrangement of the Ministry of Agriculture and Rural Affairs, PRC. The training course was officially started on 11th June and closed on 5th July 2018 in Pohnpei, FSM. His Excellency, Peter M. Christian, President of the FSM, met with the expert group from CATAS, and expressed his full appreciation on the effectiveness of the training and hope to further strengthen agricultural cooperation with CATAS in the future.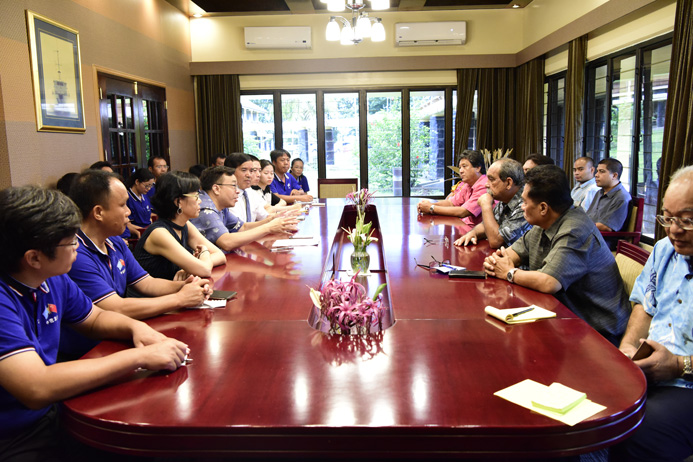 Meeting the President of the Federated States of Micronesia
  CATAS training team consisted of 12 experts to take care more than 100 participants from Yap State, Chuuk State, Pohnpei State and Kosrae State in the Federated States of Micronesia. Before lecturing CATAS experts inspected the local coconut plantations, especially pests and diseases symptoms and severity, and then prepared courses according to what they found in each state where they visited. The training courses focused on practical techniques such as cultivar identification, high-yield cultivation, integrated processing, and integrated management of pest and disease of coconut. Those trainees were exposed to the knowledge and skills: conducting simple coconut processing, selection and utilization of superior varieties of coconut, hybrid seed nut production, propagation of coconut seedlings, and identification of pests and diseases.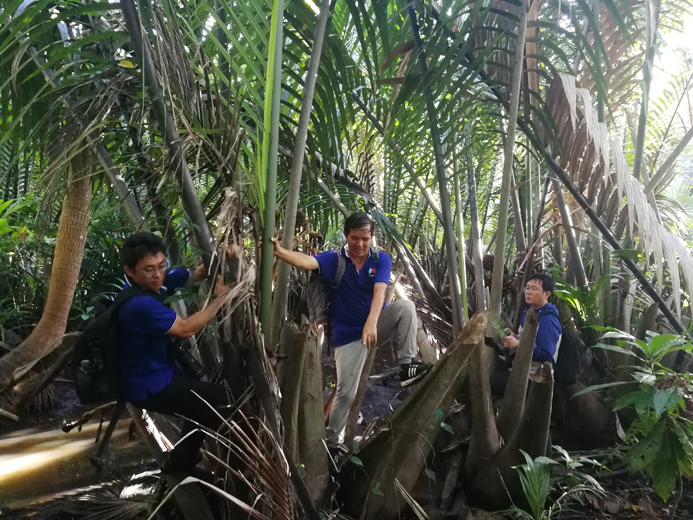 Investigation in local Nypa fruticans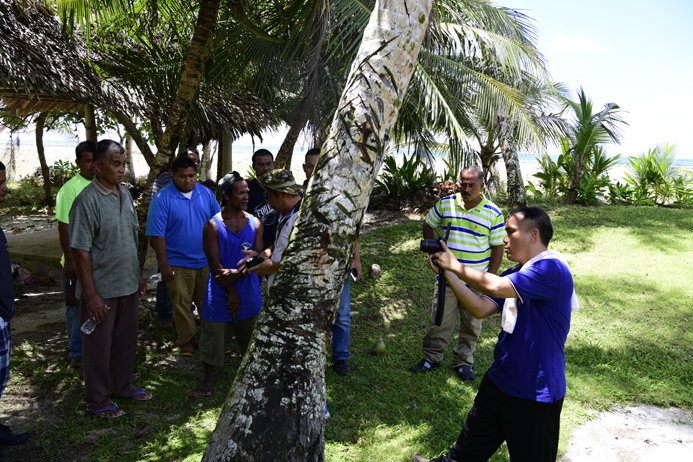 CATAS experts showing trainees to identify their coconut diseases
  The FSM is one of the important countries in building Belt and Road. China has regarded the Federated States of Micronesia as a good partner in the Pacific island countries since the Strategic Partnership of Mutual Respect and Common Development between China and the Federated States of Micronesia in 2014. On March 27, 2017, Xi Jinping, President of the People's Republic of China, held talks with Christian, President of the Federated States of Micronesia, in the People's Great Hall to promote cooperation in various fields such as tourism, agriculture and fisheries. This training course is just the beginning of further agricultural cooperation between China and the FSM. Therefore, CATAS will continue to deepen cooperation and share technological achievement of tropical agricultural development in China with the Federated States of Micronesia.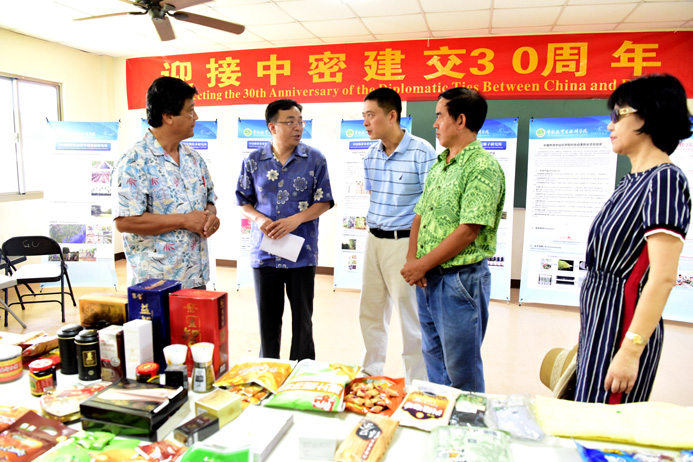 Visiting local Coconut Technology Products Exhibition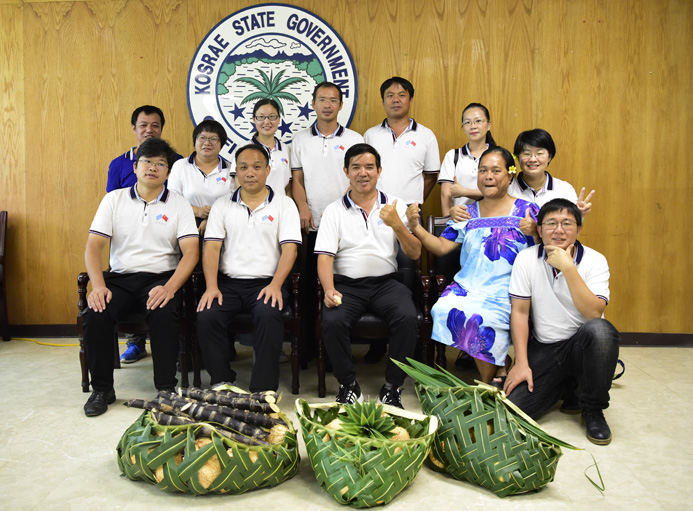 FSM trainees presented local products as souvenirs to CATAS experts at completion ceremony